In February 2020 Whyalla Recording Scholarship Junior Winner Jaylee Daniels travelled to Sydney to perform
as a TOP 8 GRAND FINALIST in the prestigious Woolworths Songwriter's Festival
alongside performers from across Australia and New Zealand.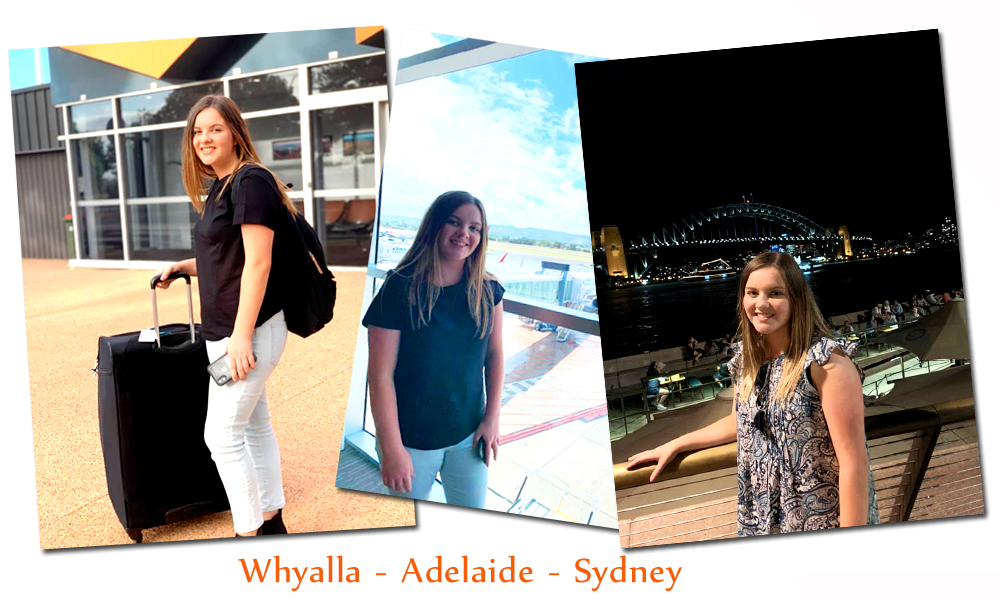 Launched with the intention of spreading positive messages and awareness for mental health and wellbeing
the Woolworths Songwriter's Festival is an integral part of major mental health initiative
"I AM HERE" run in conjunction with Woolworths Group AU/NZ, Listen Up Music and Red Jelly PR.
"I Am Here" shines a light on the challenges and problems we may all face
at some stage in our lives teaching us all...

"it's OK not to feel OK, and it's absolutely OK to ask for help".

The Songwriting Competition received hundreds of entries from Woolworths Group employees across
Australia & New Zealand with contestants asked to write a song about being there for someone.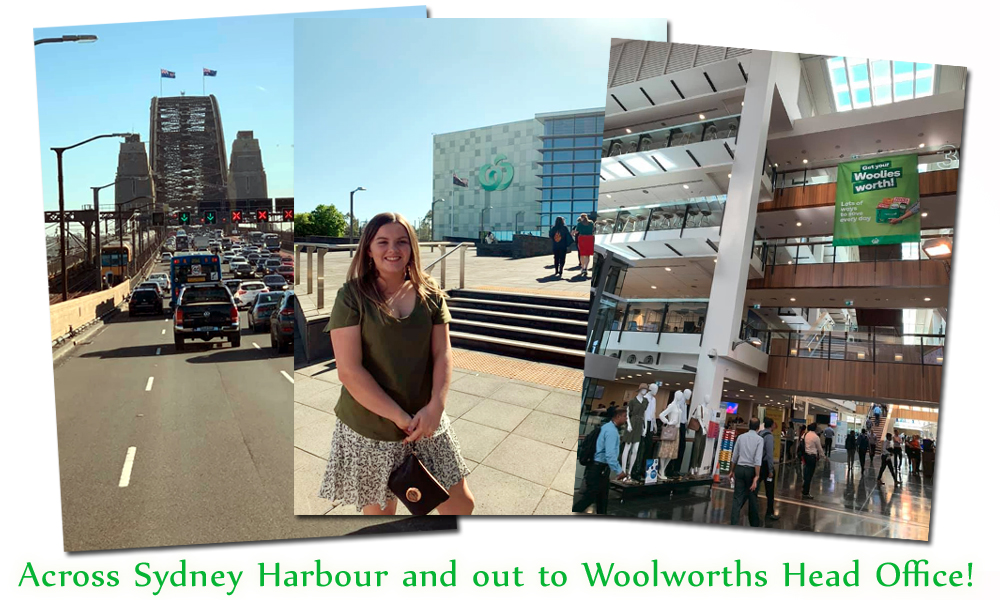 Receiving notification that her song titled "I AM HERE" had reached the GRAND FINAL in December 2019,
Jaylee found herself being interviewed and filmed by Tasmanian PR company RED JELLY
who spent the day in Whyalla filming her at home, in-studio at Stormfront Recording, and at work.
She also attracted media attention closer to home,
appearing in Whyalla News, and on Seven Spencer Gulf TV News.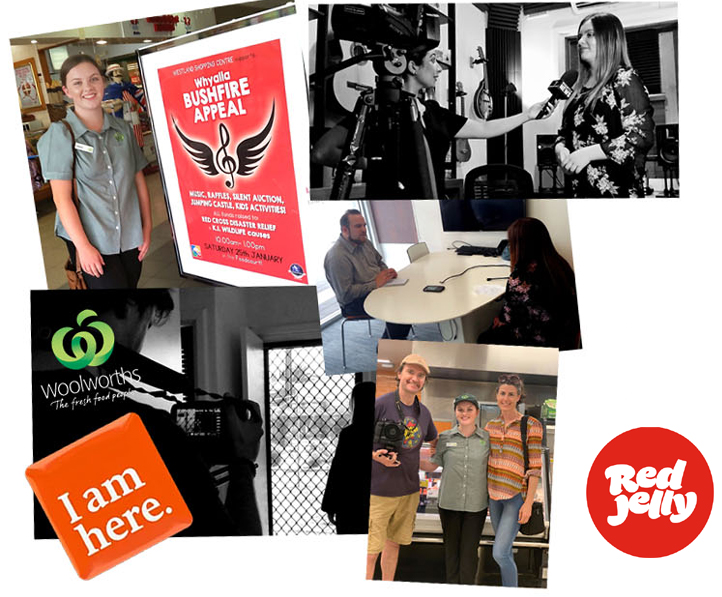 Jaylee's fantastic song was delivered in an impressive performance centre-stage at Sydney's prestigious MAX WATTS venue.

At just 16 years of age Jaylee handled this experience with a maturity that belies her young years!

The positive feedback offered by the panel of industry judges made it clear that Jaylee has a very bright future ahead!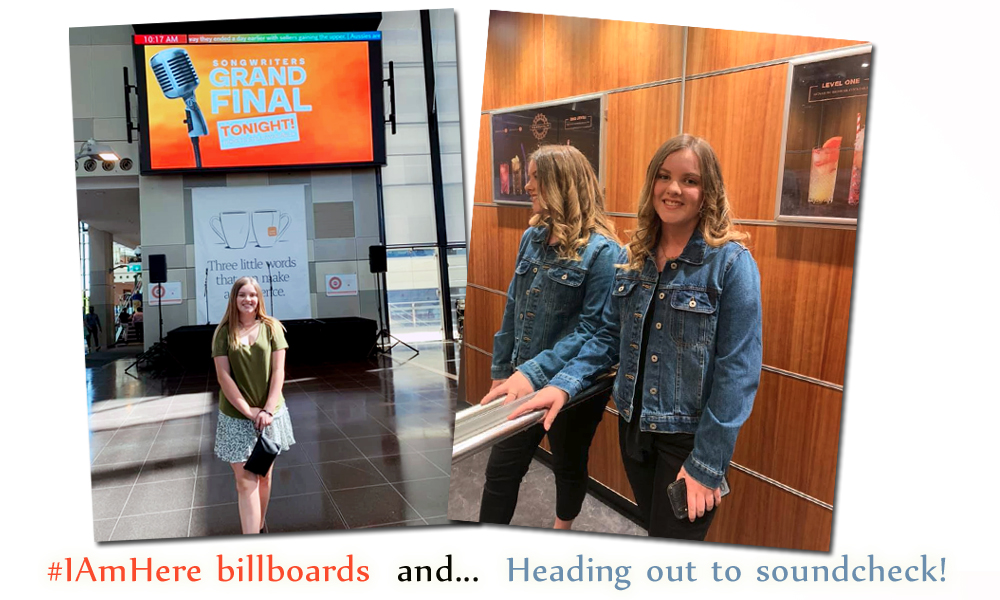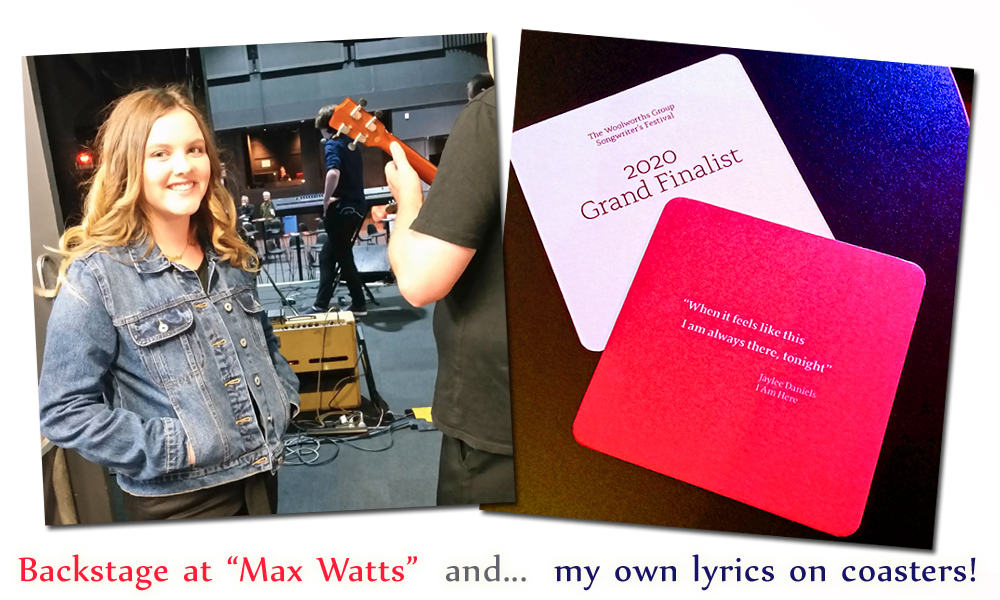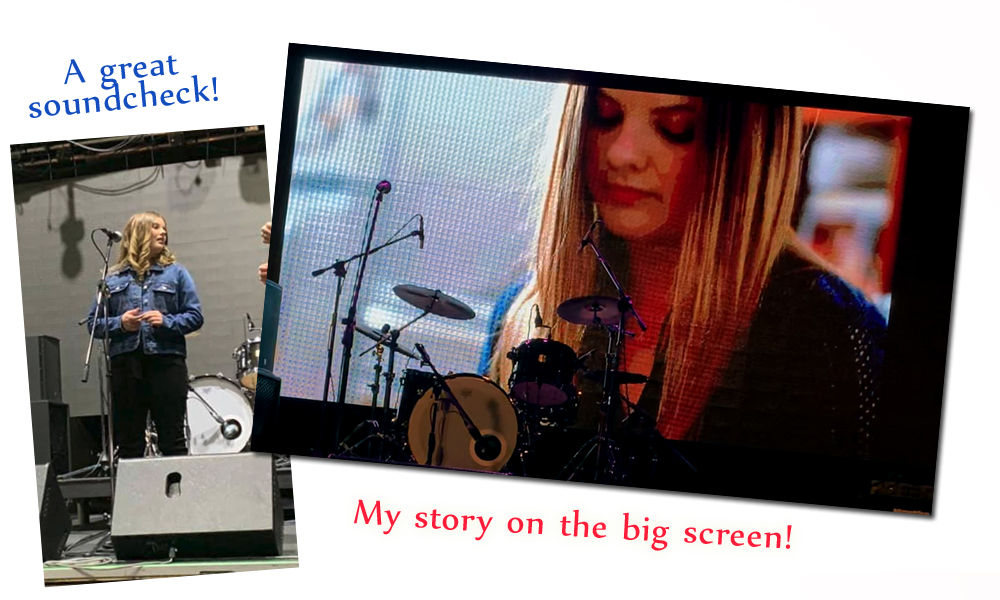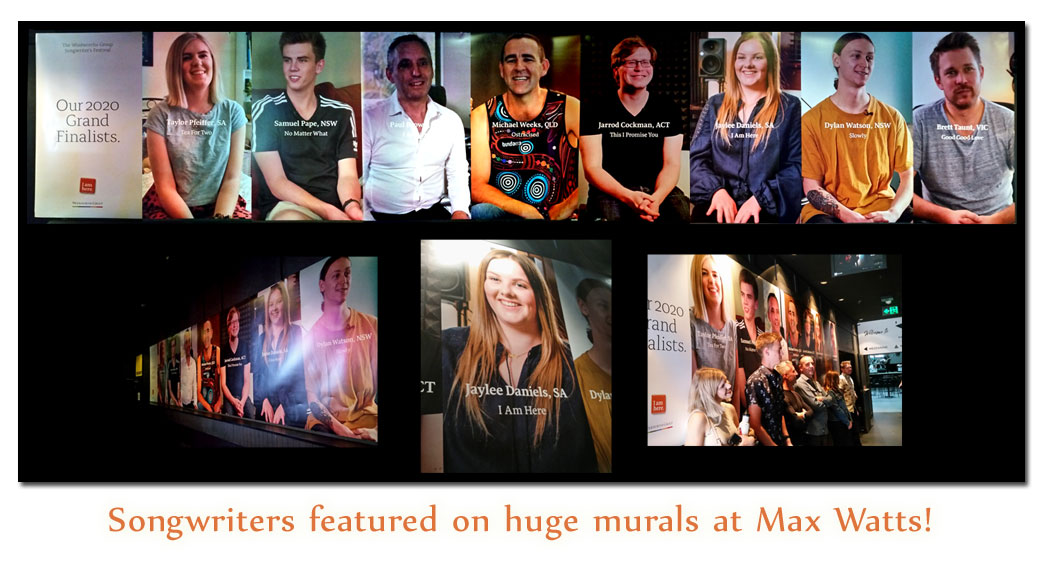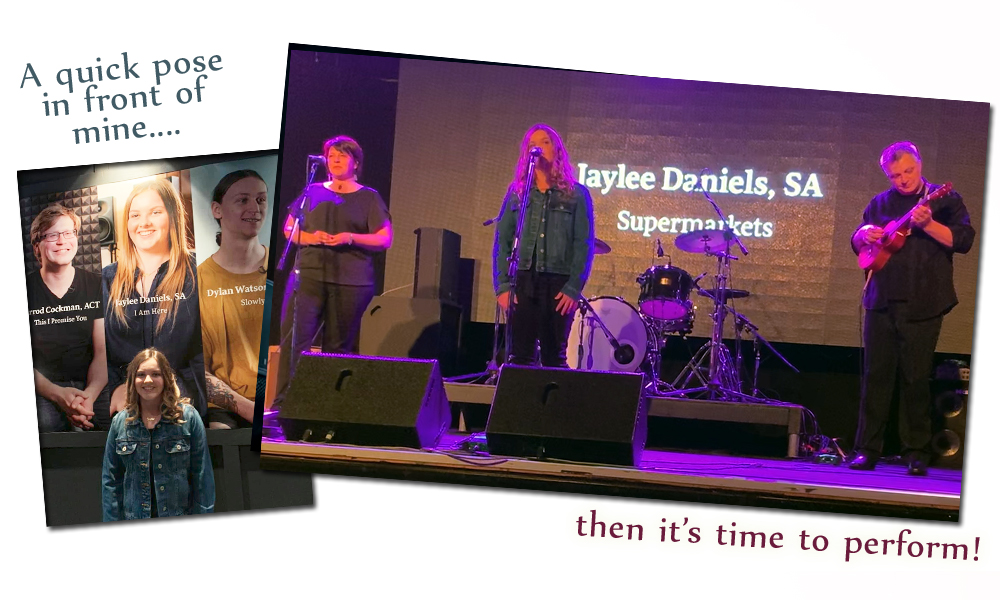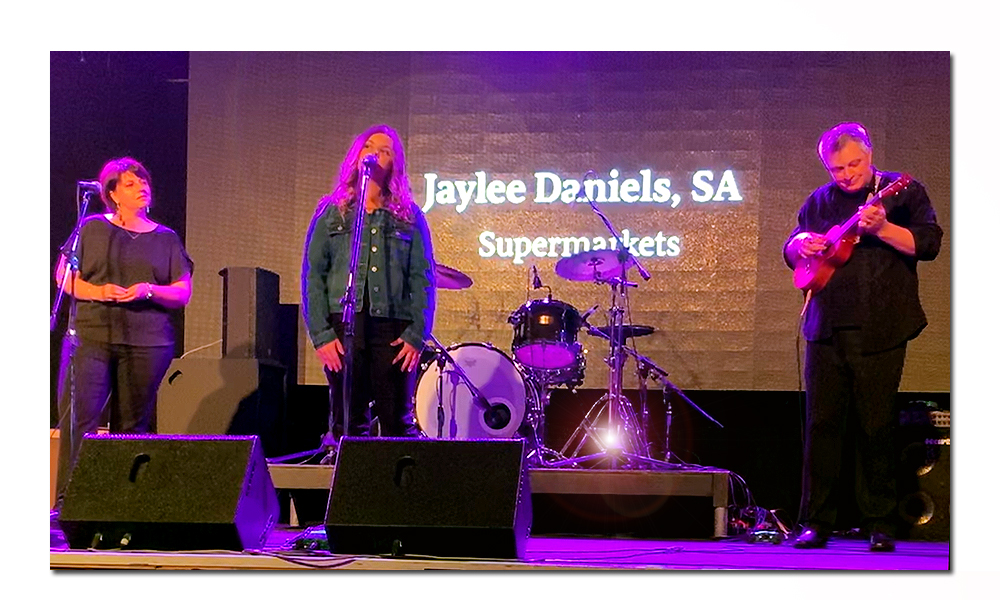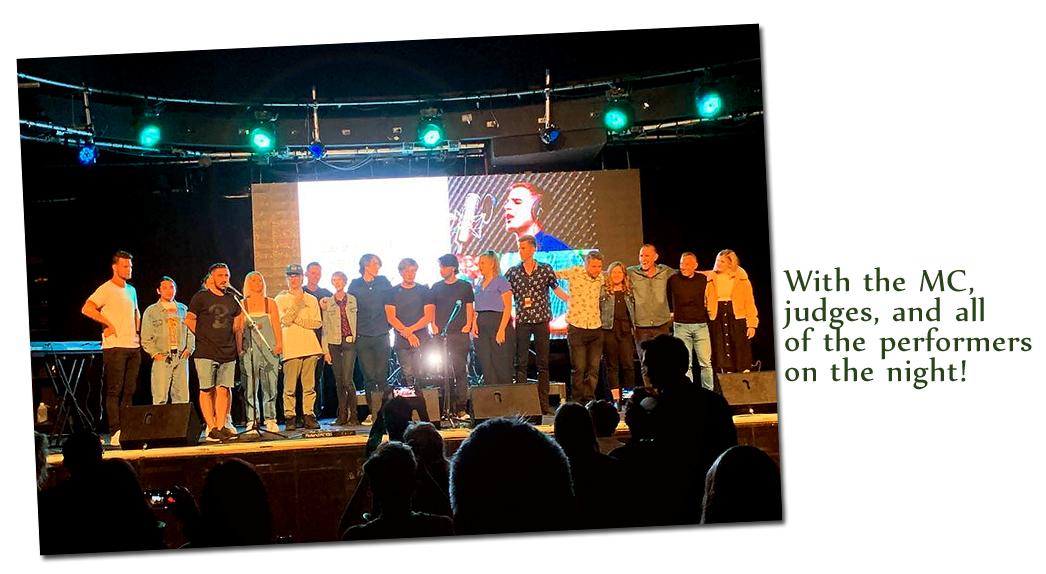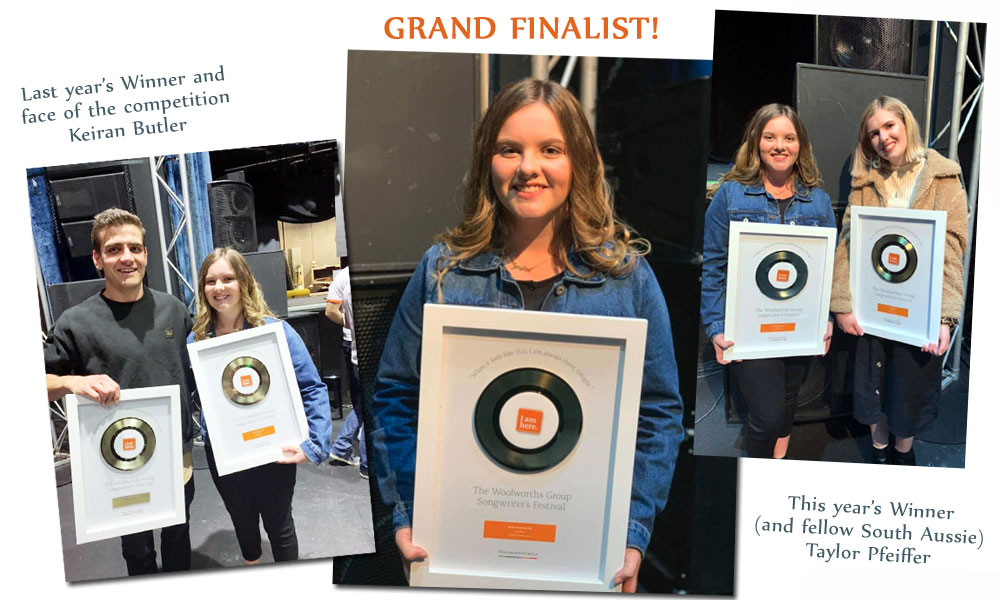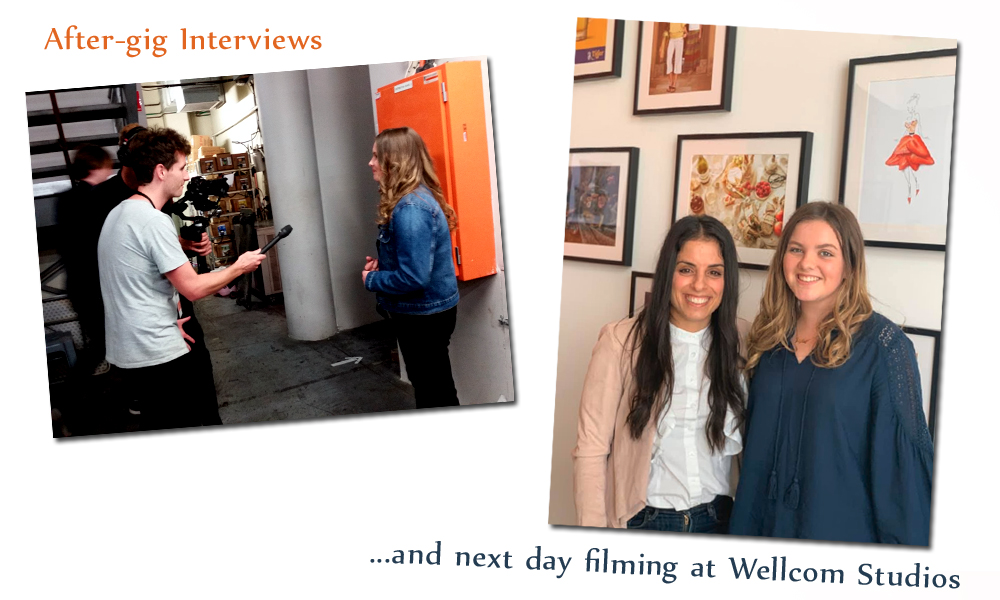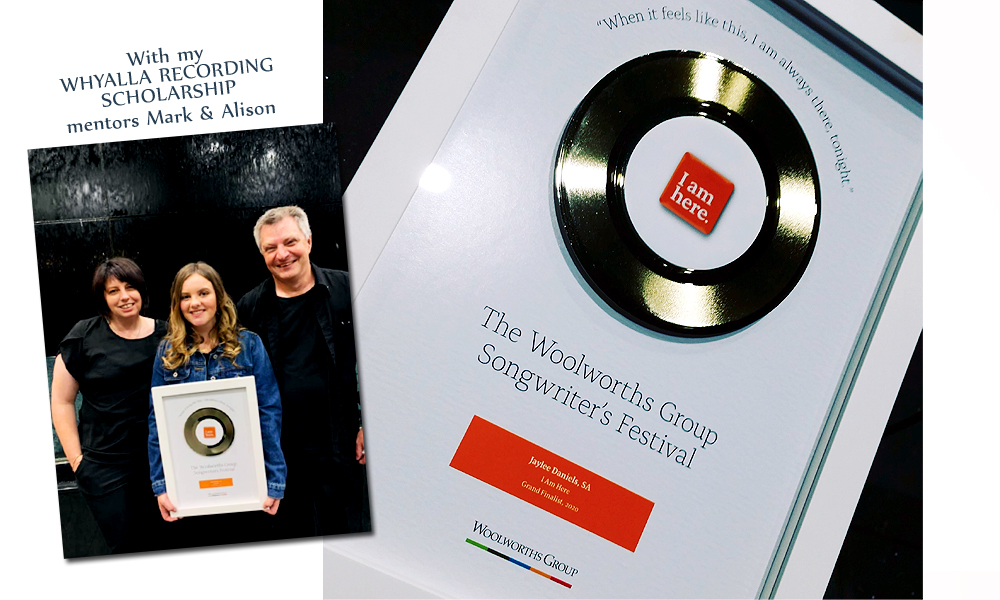 Congratulations to all performers,
and 2020 Winner Taylor Pfeiffer!
The 2020 Woolworths Songwriter Festival Grand Finalists were:
Jaylee Daniels (SA)
Michael Weeks (QLD)
Jarrod Cockman (ACT)
Paul Brown (NZ)
Dylan Watson (NSW)
Brett Taunt (VIC)
Taylor Pfeiffer (SA)
Sam Pape (NSW)

Thank You to:
WOOLWORTHS GROUP Australia & New Zealand

The Wellbeing Team at Woolworths head office

Ali Taylor from Listen Up Music

Jim Breen and the "I AM HERE" team

EVERYONE at Red Jelly

BIG W Port Augusta

Harry and Sound & Lights crew at MAX WATTS Sydney

Mark Tempany & Alison Hams

Cathy Daniels & CD Photography